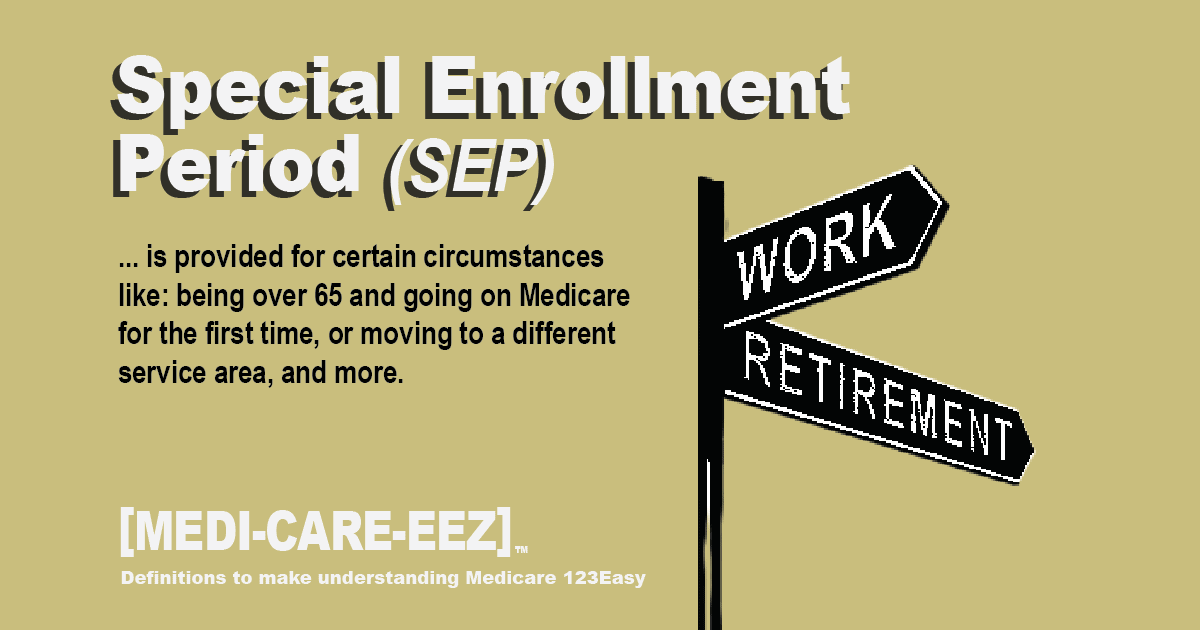 Special Enrollment Period (SEP)
Official Definition:
"CMS defines a Special Enrollment Period (SEP) as a set time when you can sign up for Medicare Part B if you didn't take Medicare Part B during the Initial Enrollment Period because your or your spouse were working and had group health plan coverage through the employer or union. You can sign up at any time you are covered under the group plan based on your current employment status. The last eight months of the Special Enrollment Period starts the month after the employment ends or the group health coverage ends, whichever comes first." – www.medicare.gov
[Medi-Care-Eez] Definition:
"…is provided for certain circumstances like being 65 and going on Medicare for the first time, or moving to a different service area, and more."
More [Medi-care-Eez]™️ terms:
Meet with an expert
Schedule a visit
Meet with a Certified Medicare Planner™️ that can share every Medicare program available.
Attend a workshop
(Online & In-person)
Learn how Medicare works in a short 45-minute presentation