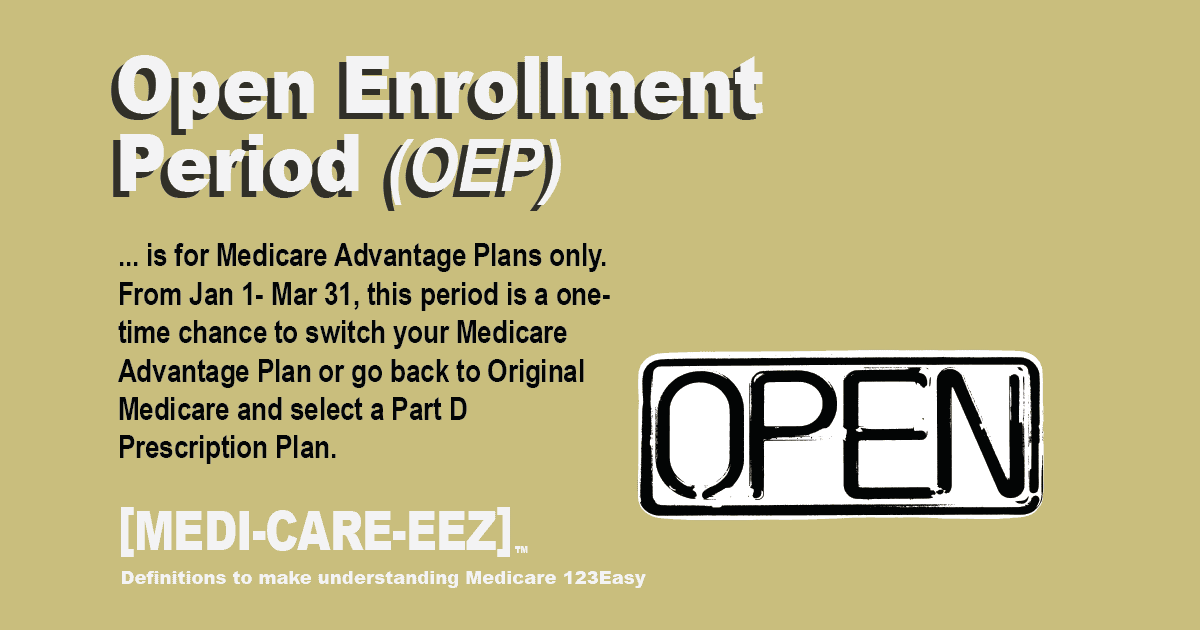 Official Definition:
"CMS defines the Medicare Advantage Open Enrollment Period as a period from January 1 – March 31 each year. If you're enrolled in a Medicare Advantage Plan, you can switch to a different Medicare Advantage Plan or switch to Original Medicare (and join a separate Medicare drug plan) once during this time." – www.medicare.gov
[Medi-Care-Eez] Definition:
"…is for Medicare Advantage Plans only. From Jan 1- Mar 31, this period is a one-time chance to switch your Medicare Advantage Plan or go back to Original Medicare and select a Part D Prescription Plan."
More [Medi-care-Eez]™️ terms:
Meet with an expert
Schedule a visit
Meet with a Certified Medicare Planner™️ that can share every Medicare program available.
Attend a workshop
(Online & In-person)
Learn how Medicare works in a short 45-minute presentation