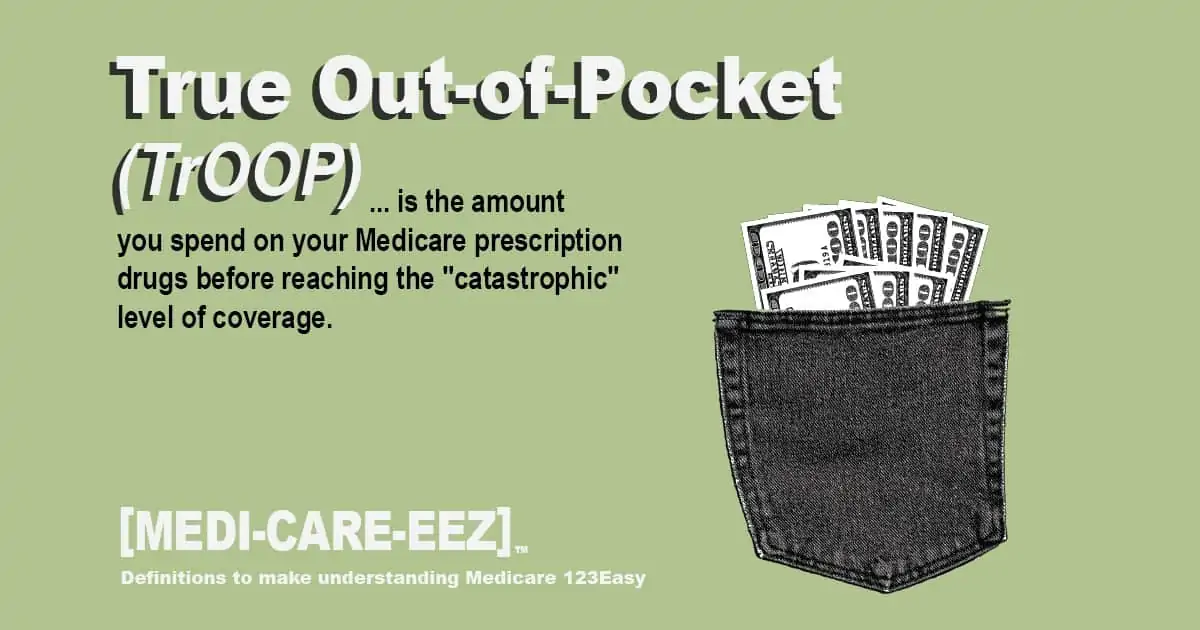 Official Definition:
"True out-of-pocket (TrOOP) costs are the expenses that count toward a person's Medicare drug plan out-of-pocket threshold of $$6,550 (for 2021). TrOOP costs determine when a person's catastrophic coverage will begin. The drug plan keeps track of each member's TrOOP costs. Each month that a person buys prescriptions covered by his or her plan, he or she will get an explanation of benefits (EOB) in the mail showing the TrOOP costs to date. In order for payments to count towards a member's TrOOP costs, payments must be for certain types of costs, be made by or on behalf of the person with Medicare, and not be covered by other insurance." – www.medicare.gov
[Medi-Care-Eez] Definition:
"… this is the amount you spend on your Medicare prescription drugs before reaching the "catastrophic" level of coverage."
More [Medi-care-Eez]™️ terms:
Meet with an expert
Schedule a visit
Meet with a Certified Medicare Planner™️ that can share every Medicare program available.
Attend a workshop
(Online & In-person)
Learn how Medicare works in a short 45-minute presentation