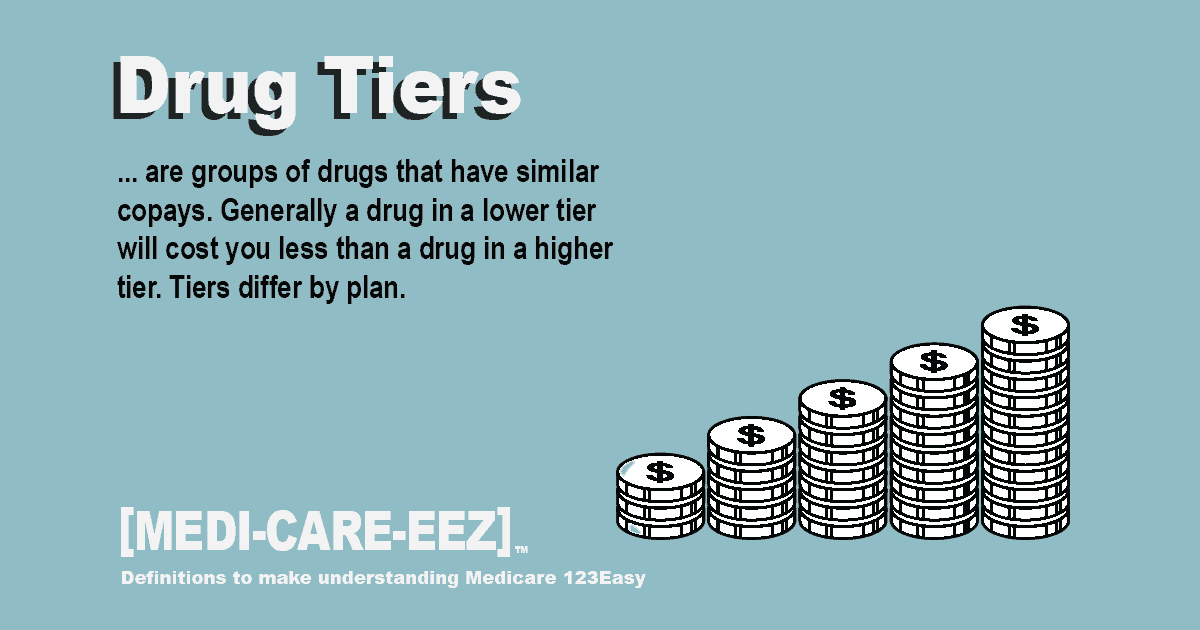 Official Definition:
"CMS defines Drug Tiers as an option to allow plans the ability to group different drug types together (i.e., Generic, Brand, Preferred Brand). In this regard, tiers could be used to describe drug groups that are based on classes of drugs. If the "tier" option is utilized, plans should provide further clarification on the drug type(s) covered under the tier in the PBP notes section(s). This option was designed to afford users additional flexibility in defining the prescription drug benefit." – www.medicare.gov
[Medi-Care-Eez] Definition:
"…are groups of drugs that have similar copays. Generally a drug in a lower tier will cost you less than a drug in a higher tier. Tiers differ by plan."
More [Medi-care-Eez]™️ terms:
Meet with an expert
Schedule a visit
Meet with a Certified Medicare Planner™️ that can share every Medicare program available.
Attend a workshop
(Online & In-person)
Learn how Medicare works in a short 45-minute presentation