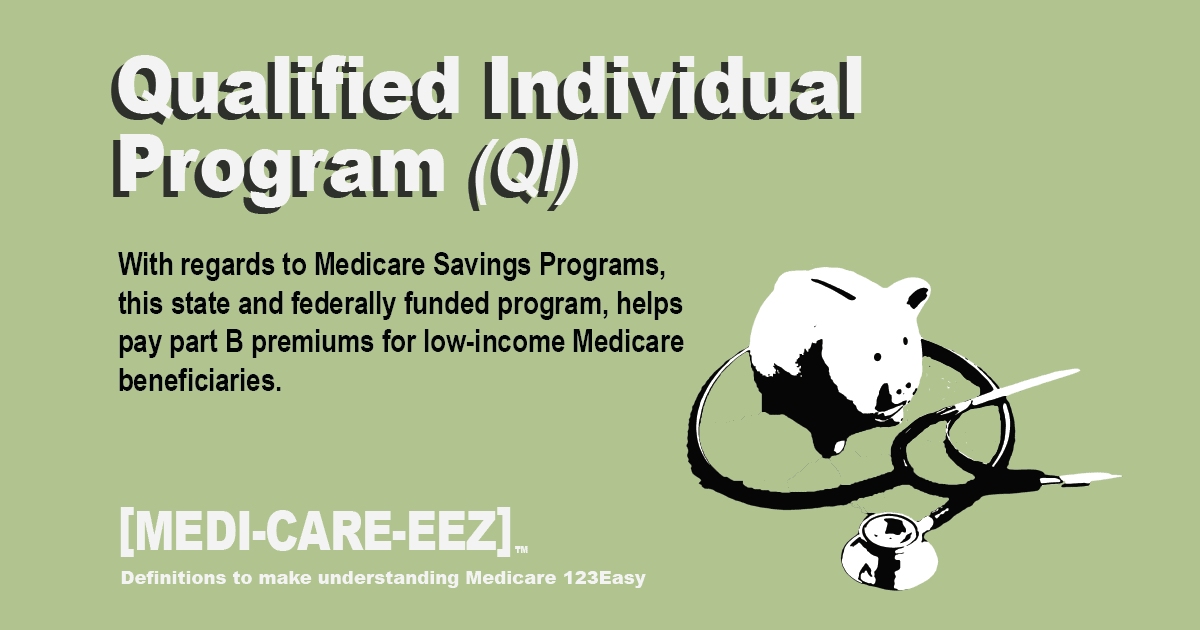 Qualified Individual Program
Official Definition:
"CMS says the QI Program is a state program that helps pay Part B premiums for people who have Part A and limited income and resources. You must apply every year for QI benefits. QI applications are granted on a first-come, first-served basis, with priority given to people who got QI benefits the previous year. (You can't get QI benefits if you qualify for Medicaid)." – www.medicare.gov
[Medi-Care-Eez] Definition:
"…with regards to Medicare Savings Programs, this state and federally funded program, helps pay part B premiums for low-income Medicare beneficiaries."
More [Medi-care-Eez]™️ terms:
Meet with an expert
Schedule a visit
Meet with a Certified Medicare Planner™️ that can share every Medicare program available.
Attend a workshop
(Online & In-person)
Learn how Medicare works in a short 45-minute presentation