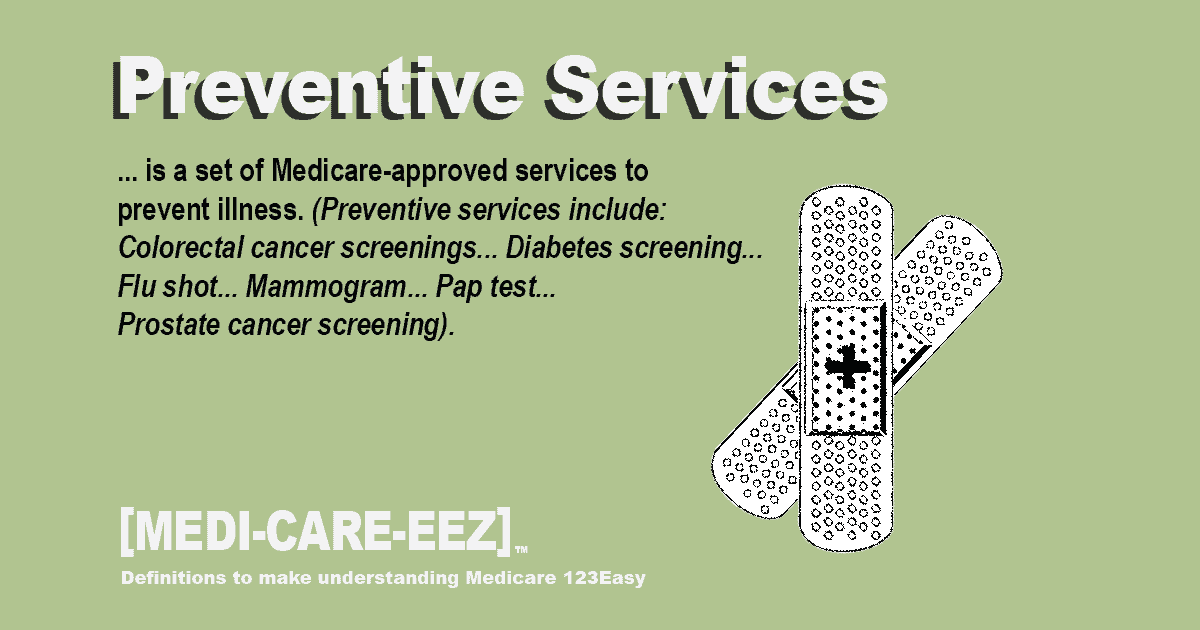 Official Definition:
"CMS defines Preventive Services as Health care to keep you healthy or to prevent illness (for example, Pap tests, pelvic exams, flu shots, and screening mammograms)." – www.medicare.gov
[Medi-Care-Eez] Definition:
"… is a set of Medicare-approved services to prevent illness. (Preventive services include: Colorectal cancer screenings…Diabetes screening. …Flu shot. …Mammogram. …Pap test. …Prostate cancer screening)."
More [Medi-care-Eez]™️ terms:
Meet with an expert
Schedule a visit
Meet with a Certified Medicare Planner™️ that can share every Medicare program available.
Attend a workshop
(Online & In-person)
Learn how Medicare works in a short 45-minute presentation