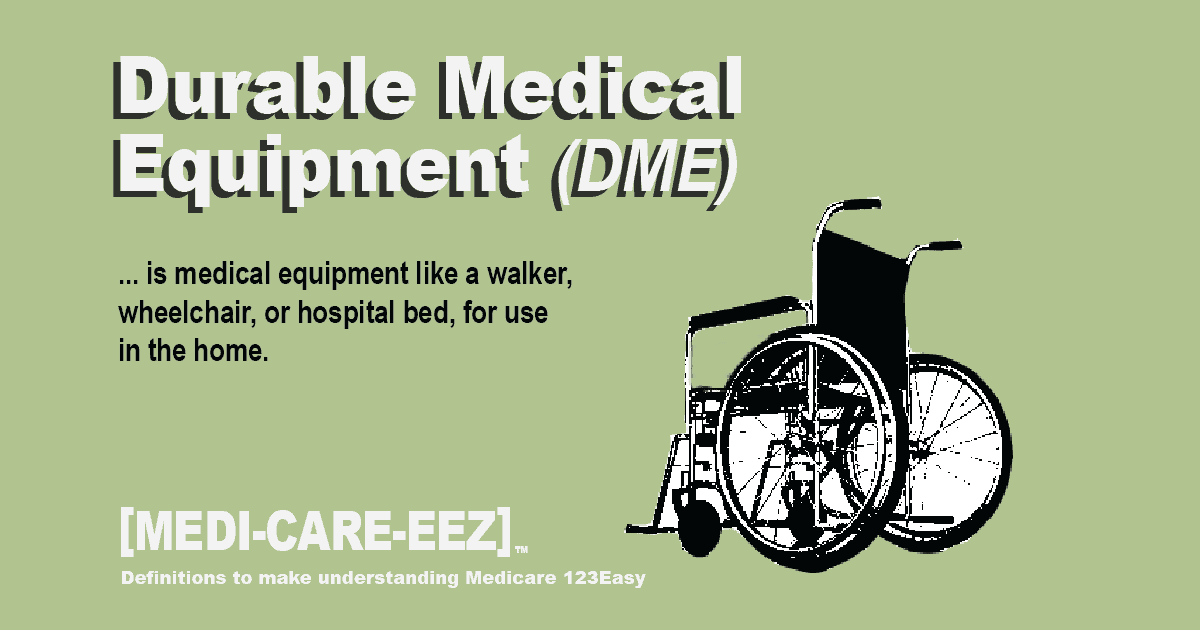 Durable Medical Equipment
Official Definition:
"CMS defines Durable Medical Equipment (DME) as Medical equipment that is ordered by a doctor for use in the home. These items must be reusable, such as walkers, wheelchairs, or hospital beds. DME is paid for under both Medicare Part B and Part A for home health services. It can also be purchased or rented items such as hospital beds, iron lungs, oxygen equipment, seat lift equipment, wheelchairs, and other medically necessary equipment prescribed by a health care provider to be used in a patient's home which are covered by Medicare." – www.medicare.gov
[Medi-Care-Eez] Definition:
"…is medical equipment like a walker, wheelchair, or hospital bed, for use in the home."
More [Medi-care-Eez]™️ terms:
Meet with an expert
Schedule a visit
Meet with a Certified Medicare Planner™️ that can share every Medicare program available.
Attend a workshop
(Online & In-person)
Learn how Medicare works in a short 45-minute presentation