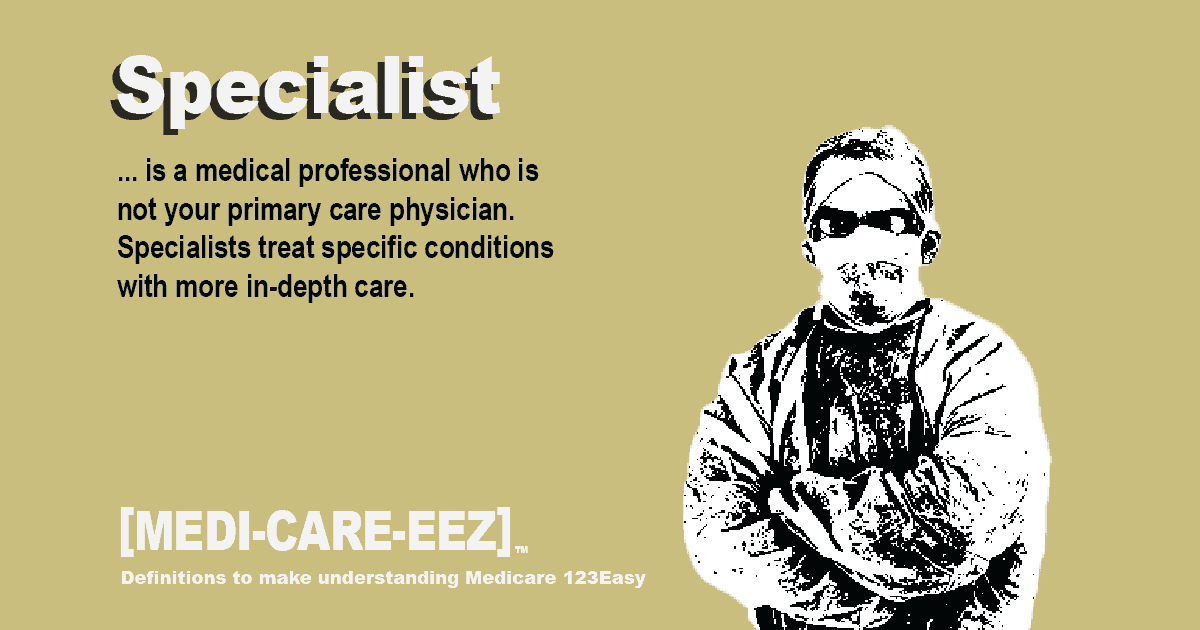 Official Definition:
"CMS defines a Specialist as a doctor who treats only certain parts of the body, certain health problems, or certain age groups. For example, some doctors treat only heart problems." – www.medicare.gov
[Medi-Care-Eez] Definition:
"…is a medical professional who is not your primary care physician. Specialists treat specific conditions with more in-depth care."
More [Medi-care-Eez]™️ terms:
Meet with an expert
Schedule a visit
Meet with a Certified Medicare Planner™️ that can share every Medicare program available.
Attend a workshop
(Online & In-person)
Learn how Medicare works in a short 45-minute presentation