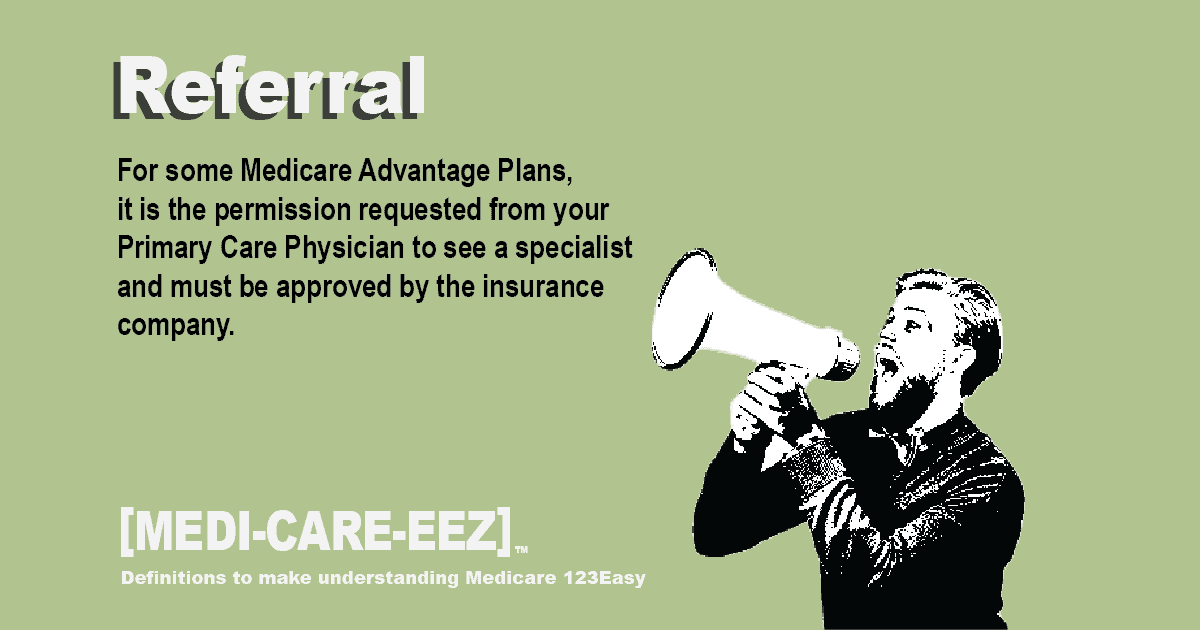 Official Definition:
"CMS defines a Referral as a written OK from your primary care doctor for you to see a specialist or get certain services. In many Medicare Managed Care Plans, you need to get a referral before you can get care from anyone except your primary care doctor. If you don't get a referral first, the plan may not pay for your care." – www.medicare.gov
[Medi-Care-Eez] Definition:
"….for some Medicare Advantage Plans, it is the permission requested from your Primary Care Physician to see a specialist and must be approved by the insurance company."
More [Medi-care-Eez]™️ terms:
Meet with an expert
Schedule a visit
Meet with a Certified Medicare Planner™️ that can share every Medicare program available.
Attend a workshop
(Online & In-person)
Learn how Medicare works in a short 45-minute presentation