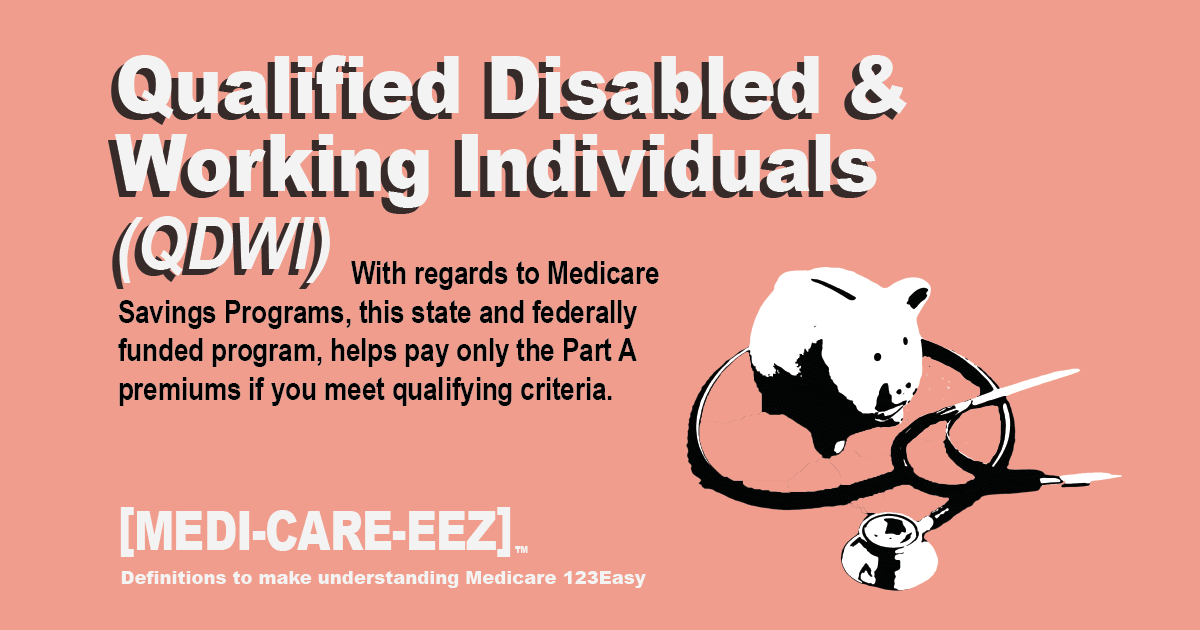 Qualified Disabled and Working Individuals Program
Official Definition:
"CMS defines the Qualified Disabled and Working Individuals (QDWI) Program that helps pay the Part A premium. You may qualify if any of these apply to you: You're a working disabled person under 65 You lost your premium-free Part A when you went back to work .You aren't getting medical assistance from your state. You meet the income and resource limits required by your state" – www.medicare.gov
[Medi-Care-Eez] Definition:
"…with regards to Medicare Savings Programs, this state and federally funded program, helps pay only the Part A premiums if you meet qualifying criteria."
More [Medi-care-Eez]™️ terms:
Meet with an expert
Schedule a visit
Meet with a Certified Medicare Planner™️ that can share every Medicare program available.
Attend a workshop
(Online & In-person)
Learn how Medicare works in a short 45-minute presentation