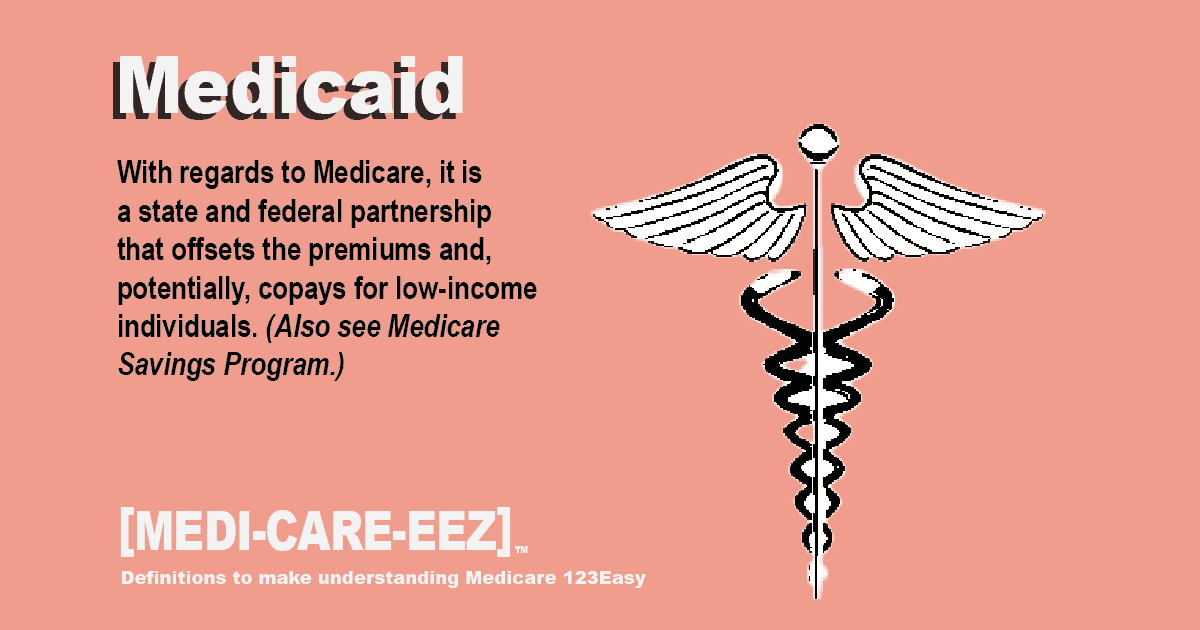 Official Definition:
"CMS defines Medicaid as a joint federal and state program that helps with medical costs for some people with low incomes and limited resources. Medicaid programs vary from state to state, but most health care costs are covered if you qualify for both Medicare and Medicaid." – www.medicare.gov
[Medi-Care-Eez] Definition:
"…With regards to Medicare, it is a state and federal partnership that offsets the premiums and, potentially, copays for low-income individuals. (Also see Medicare Savings Program)."
More [Medi-care-Eez]™️ terms:
Meet with an expert
Schedule a visit
Meet with a Certified Medicare Planner™️ that can share every Medicare program available.
Attend a workshop
(Online & In-person)
Learn how Medicare works in a short 45-minute presentation