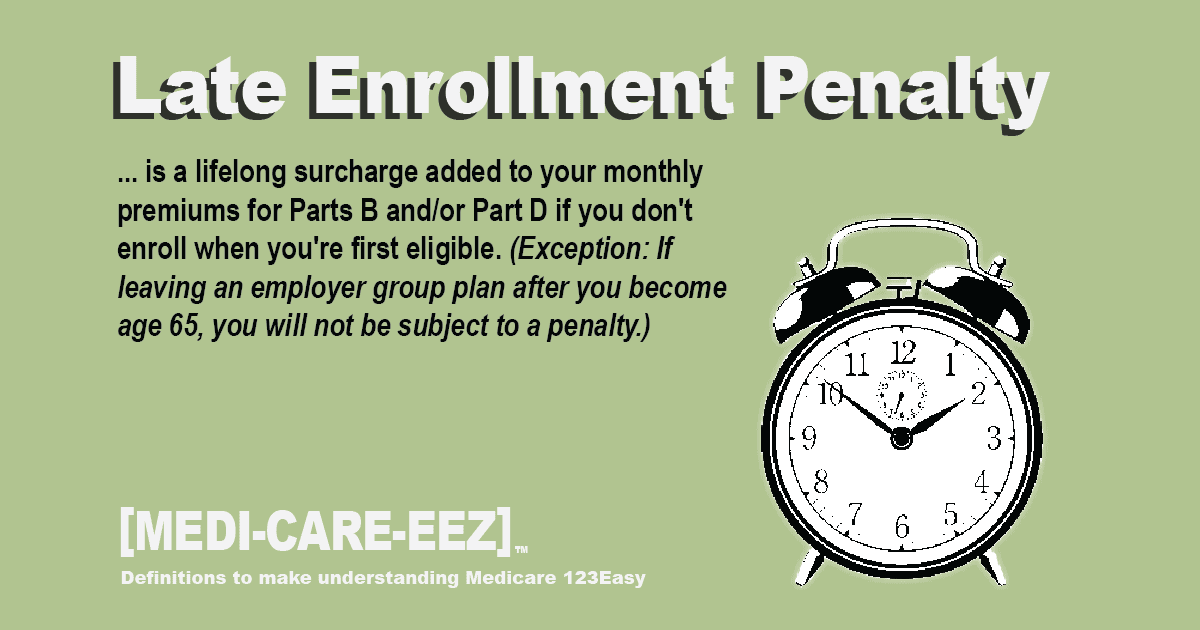 Official Definition:
"CMS defines a Late Penalty as an amount added to your monthly premium for Part B or a Medicare drug plan (Part D) if you don't join when you're first eligible. You pay this higher amount as long as you have Medicare. There are some exceptions." – www.medicare.gov
[Medi-Care-Eez] Definition:
"…is a lifelong surcharge added to your monthly premiums for Parts B and/or Part D if you don't enroll when you're first eligible. (Exception: can be avoided if leaving an employer group plan after you become age 65.)"
More [Medi-care-Eez]™️ terms:
Meet with an expert
Schedule a visit
Meet with a Certified Medicare Planner™️ that can share every Medicare program available.
Attend a workshop
(Online & In-person)
Learn how Medicare works in a short 45-minute presentation