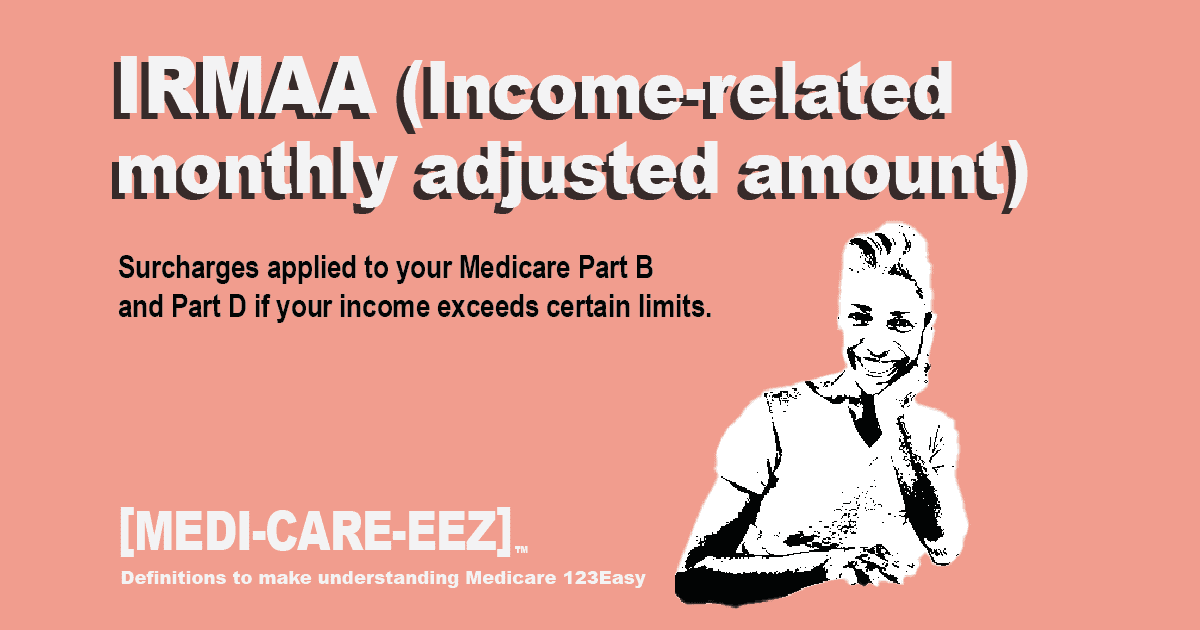 Official Definition:
"CMS explains that if your modified adjusted gross income is above a certain amount, you may pay an Income Related Monthly Adjustment Amount (IRMAA). Medicare uses the modified adjusted gross income reported on your IRS tax return from 2 years ago. This is the most recent tax return information provided to Social Security by the IRS." – www.medicare.gov
[Medi-Care-Eez] Definition:
"Surcharges applied to your Medicare Part B and Part D if your income exceeds certain limits."
More [Medi-care-Eez]™️ terms:
Meet with an expert
Schedule a visit
Meet with a Certified Medicare Planner™️ that can share every Medicare program available.
Attend a workshop
(Online & In-person)
Learn how Medicare works in a short 45-minute presentation