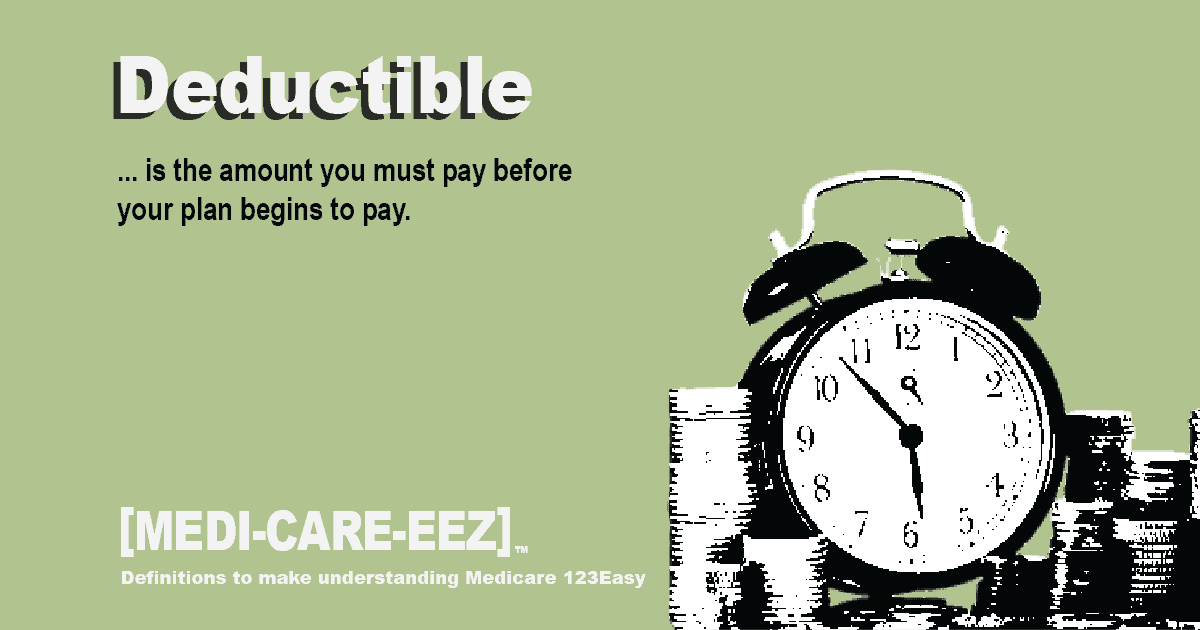 Official Definition:
"CMS defines a Deductible as the amount you must pay for health care before Medicare begins to pay, either for each benefit period for Part A, or each year for Part B. These amounts can change every year. (See Benefit Period; Medicare Part A; Medicare Part B.)" – www.medicare.gov
[Medi-Care-Eez] Definition:
"… is the amount you must pay before your plan begins to pay."
More [Medi-care-Eez]™️ terms:
Meet with an expert
Schedule a visit
Meet with a Certified Medicare Planner™️ that can share every Medicare program available.
Attend a workshop
(Online & In-person)
Learn how Medicare works in a short 45-minute presentation