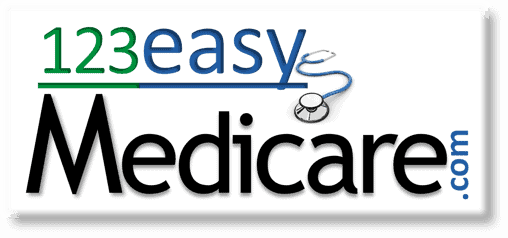 Attend a FREE Online Medicare Workshop
This 45-minute presentation covers everything you need to know about Medicare. Learn how Medicare works and what you can expect with each of the plan options before you choose.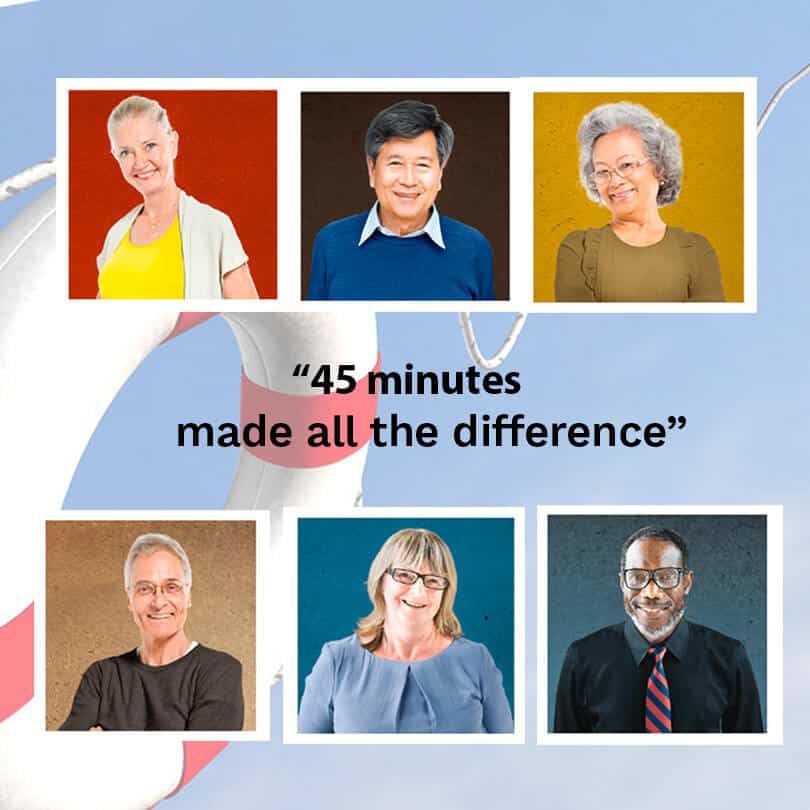 This 45-minute presentation covers everything you need to know about Medicare. Learn how Medicare works and what you can expect with each of the plan options before you choose.
[gdoc key="https://docs.google.com/spreadsheets/d/1l4gwxOMddBMnvxpxlgGsoSezWW-k3eV2NeRzhVSNic8/edit?usp=sharing" use_cache="no" query="select A, B, C" datatables_order='%5B%5B 2, "desc" %5D%5D' datatables_dom="lftipr" class="no-datatables"]
⚠️ LIMITED SPOTS AVAILABLE ⚠️
Selecting a Medicare plan is a process.
We give you the tools to select a plan that meets your needs with no gimmicks or sales pitches.
Medicare Supplements (Medigap)
Medicare Advantage (Part C)
Prescription Drug Plans (Part D)
Options to cover diabetic supplies
Average # of Medicare Combinations
Don't miss your opportunity to meet a Certified Medicare Planner! Get your questions answered without the pressure to enroll. Just the information you need to know.
Your Certified Medicare Planners

When we are not out teaching classes either at local libraries, local universities, or large employer campuses… WE are helping individuals like you select the most appropriate Medicare plan for your needs. PERIOD. That is really all we do… we educate, and a facilitate. Because we take the time to get licensed and appointed with every carrier available… you can rest easy knowing that when you visit with a Certified Medicare Planner you are getting the unbiased, fact-based information you were hunting for. Guaranteed!
Fun fact. Our services are Free.
(Insurance companies pay us so you don't get to)
According to Medicare.gov
Medicare is the federal health insurance program for people who are 65 or older, certain younger people with disabilities, and people with End-Stage Renal Disease (permanent kidney failure requiring dialysis or a transplant, sometimes called ESRD). 
Medicare Part A (Hospital Insurance)
Part A covers inpatient hospital stays, care in a skilled nursing facility, hospice care, and some home health care.
Medicare Part B (Medical Insurance)
Part B covers certain doctors' services, outpatient care, medical supplies, and preventive services
Medicare Part C (Medicare Advantage Plans)
A Medicare Advantage Plan is a type of Medicare health plan offered by a private company that contracts with Medicare to provide you with all your Part A and Part B benefits. Medicare Advantage Plans include Health Maintenance Organizations, Preferred Provider Organizations, Private Fee-for-Service Plans, Special Needs Plans, and Medicare Medical Savings Account Plans. If you're enrolled in a Medicare Advantage Plan, Medicare services are covered through the plan and aren't paid for under Original Medicare. Most Medicare Advantage Plans offer prescription drug coverage.
Medicare Part D (Prescription Drug Coverage)
Part D adds prescription drug coverage to Original Medicare, some Medicare Cost Plans, some Medicare Private-Fee-for-Service Plans, and Medicare Medical Savings Account Plans. These plans are offered by insurance companies and other private companies approved by Medicare. Medicare Advantage Plans may also offer prescription drug coverage that follows the same rules as Medicare Prescription Drug Plans.
Medicare Supplement (Medigap)
A Medicare Supplement Insurance (Medigap) policy, sold by private companies, can help pay some of the health care costs that Original Medicare doesn't cover, like copayments, coinsurance, and deductibles.  Some Medigap policies also offer coverage for services that Original Medicare doesn't cover, like medical care when you travel outside the U.S. If you have Original Medicare and you buy a Medigap policy, Medicare will pay its share of the Medicare-approved amount  for covered health care costs. Then your Medigap policy pays its share, as much as the entire balance of the bill.
A Medigap policy is different from a Medicare Advantage Plan. A Medicare Advantage Plan replaces your Medicare benefits with benefits considered to be as good as Medicare, while a Medigap policy supplements your Original Medicare benefits.
*Information sourced from Medicare.gov
Now you know some of the basics…. but what are you going to do with them?
Our Online Workshop walks you though each Part of Medicare, and shares with you all of your Medicare Options. Not just what some person on TV or the radio wants to sell you.
We want you to get the Medicare information you deserve… but sometimes it helps to hear what other people have to say about us first…
⭐⭐⭐⭐⭐
"I knew nothing about Medicare options. The seminar was enlightening. The appointment in December for options was so helpful making my April appointment to finalize so easy.
I will be referring a couple friends next year!"

– Nancy M.
⭐⭐⭐⭐⭐
"123EasyMedicare has made a very complicated process easy to understand and determine the best options for me. She is professional and EXTREMELY knowledgeable. I truly appreciate her assistance. I was referred to your company by a friend. I attended the seminar which was the best first step in the process and I recommend to others. I will refer others in the future. Thank you…!"
– Anna M.
⭐⭐⭐⭐⭐
"The Certified Medicare Planners at 123Easy Medicare were supremely knowledgeable, excellent at explaining the rules, shortcuts, risks and rules. They spoke in terms we completely understood. They are bright and make the learning process fun and instructive. It really imparted as much information as a well-planned seminar and it was enjoyable and positive. I can't imagine it being done better anywhere in this country."
– Bradford M.
Fun fact. Our services are Free.
(Insurance companies pay us so you don't get to)
Click away if you must…
Here are some valuable tidbits you will be missing by not attending this workshop
Find out how to search for the price of your prescription medications at every pharmacy, and for every plan available to you
Learn the only 100% unbiased site to find every single Medicare Advantage plan available to you in the calendar year
Understand how Medicare Supplement plans allow you the freedom of choice that is not always available with an Advantage plan.
Discover the hidden truth behind "FREE Dental" that can be covered by Medicare Advantage plans.
So you made it this far down the page….
I am sure you are aware by now our services to you are 100% free of charge…
You probably also figured out by now we have been helping folks with Medicare for so long that it was inevitable that we write a book about it. You can find it on Amazon, Barns & Noble, shoot, even Walmart has it online! Keep in mind… we are not here to sell books, we are here to give you the tools you need to make a fact-based decision when it comes to Medicare… some folks just like to read about their choices before meeting with a Certified Medicare Planner™️.  Know that we are here to help, and if you get the book, then come visit us (by appointment) in our Scottsdale office,
we will get your copy signed by one of the authors ?.
This book is a simple straightforward explanation of how you will experience Medicare. We share all of the options facing someone approaching or already on Medicare. Learn about Original Medicare, Medicare Supplements, Medicare Advantage plans and Part D prescription drug plans. Also included are the 2019 rates and changes effecting everyone on Medicare as well as what you can do to maximize your benefits. Our guide makes selecting the most appropriate Medicare plan 123 easy.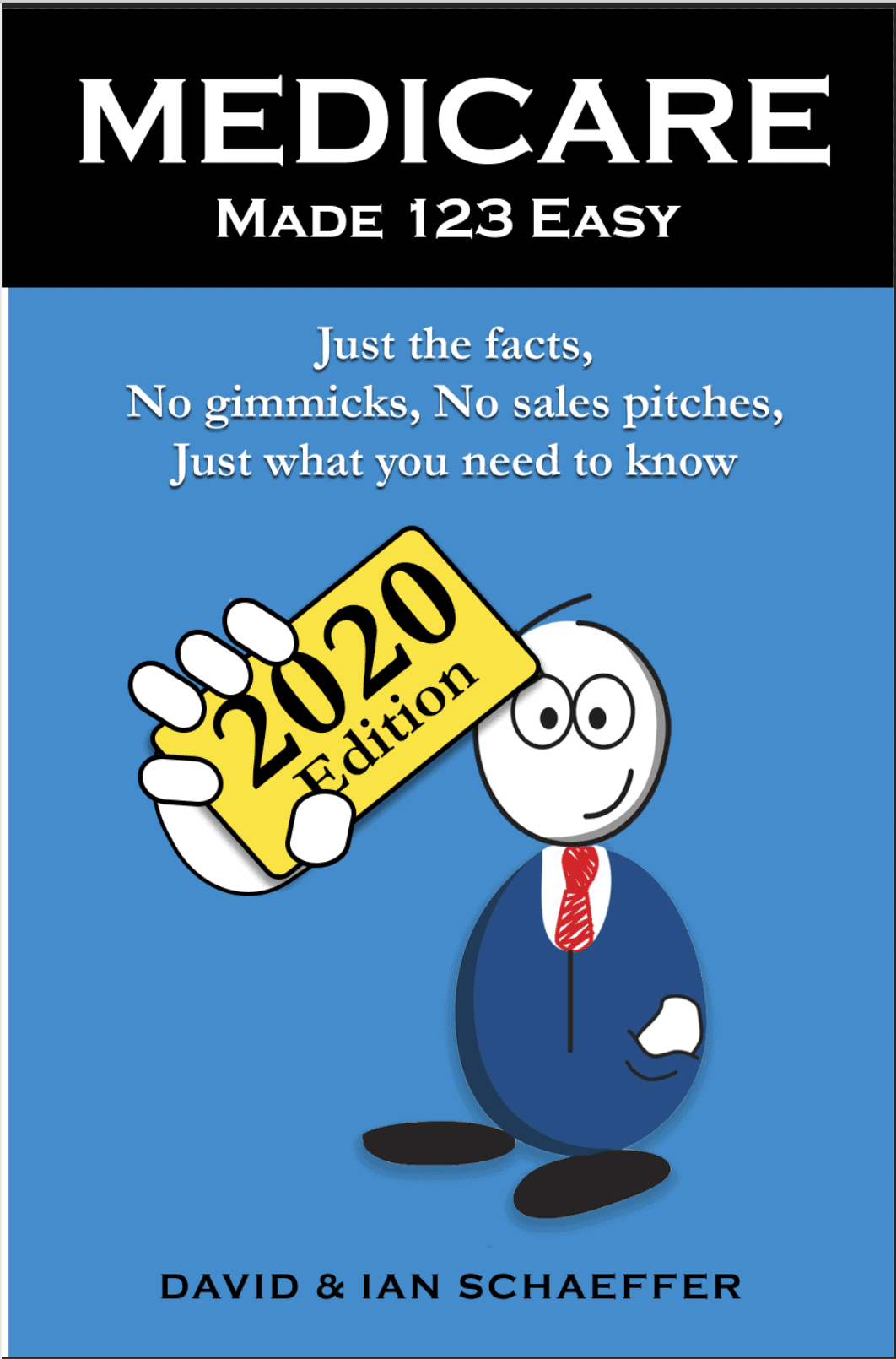 Let us know the best way to get in contact
© David P. Schaeffer 2019
H0351_2017_0476 Accepted 04022017
This program is valid for [1] PDCs for the SHRM-CP® or SHRM-SCP®
Disclaimer
This website is not connected with or endorsed by the U.S. government or the federal Medicare program. 123EasyMedicare.com is privately owned and operated. 123EasyMedicare.com is a non-government resource. We make understanding Medicare 123 Easy. If you are looking for the official Medicare website, please visit www.Medicare.gov.
123EasyMedicare.com is a division of 123EasyInsure.com. ©2017 David P Schaeffer. All rights reserved.Individual savings may vary, and are not guaranteed. Coverages and discounts subject to state availability and individual eligibility. ** This is not a complete listing of plans available in your service area. For a complete listing please contact 1-800-MEDICARE (TTY users should call 1-877-486-2048), 24 hours a day/7 days a week or consult www.medicare.gov. *** 123EasyMedicare.com takes no responsibility and assumes no liability for any content posted by consumer or any third party. 123EasyInsure.com is a licensed and certified representative of a Medicare Advantage [HMO, PPO and PFFS] organization and a stand-alone prescription drug plan with a Medicare contract. Enrollment in any plan depends on contract renewal. By clicking the "Submit" button, you are agreeing by electronic signature to give 123EasyMedicare.com prior express written consent to call you at the phone number you provided in the above form (even if it is a mobile phone number) to market our product and services to you and for any other purpose. By clicking the button, you also agree that we may use a computer or other automatic dialing technology to call you. Even if computerized dialing is used, there will be a human, not a recorded message, on the call when you pick up. If you do not answer a message will be left automatically. Clicking any button is not a condition to purchase. By completing the contact form above or calling the number listed above, you will be directed to a licensed sales agent who can answer your questions and provide information about Medicare Advantage, Part D, or Medicare Supplement insurance plans. Neither 123EasyMedicare.com nor its agents are connected with or endorsed by the U.S. government or the federal Medicare program. Availability of carriers and products are dependent on your resident zip code.