Your chance to meet the experts.
In this 45-minute workshop, you will hear from the folks that know it best. Learn simplified Medicare basics to support employee inquiries for transitioning with ease and confidence. Learn how Medicare works and what employees can expect with Medicare before they need to choose and help them avoid costly mistakes later.
In 45-minutes (or less) you will learn the steps to pick a Medicare plan in such a way as to maximize your benefits and minimize your costs.
Learn how Medicare works and what you can expect with each of your plan options before you choose.
⚠️ LIMITED SPOTS AVAILABLE ⚠️
Cost Saving Strategies Revealed!
✅  Learn how to compare every single Medicare plan available in your area. (side-by-side)
✅  Find out how to get things like > Dental > Vision > Hearing  > Telehealth covered. (at no cost to you)
✅  Uncover the cost of every single prescription drug plan in your zip code. (often times, over 30 plans)
✅  Identify plans that give you money for things you already buy at the pharmacy! (think vitamins…)
✅  See how shopping annually saves our clients an average of $500 per year. (yes… things change that much)
Meet the Leading Authorities on Medicare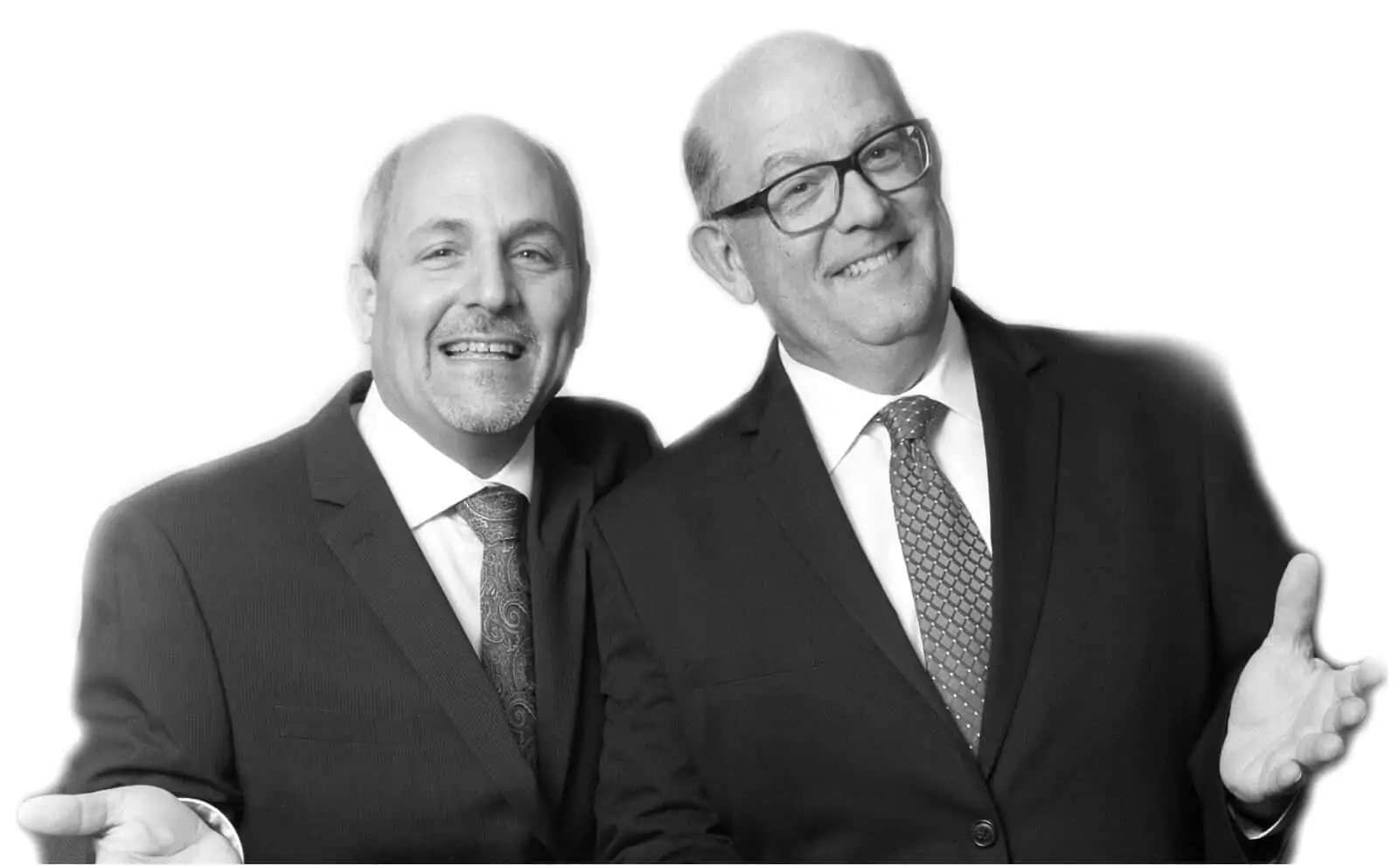 For over 20 years, David Schaeffer and his team have been advising folks just like you on how to navigate the mysteries of Medicare.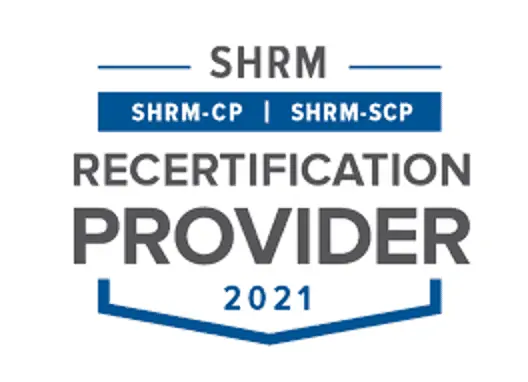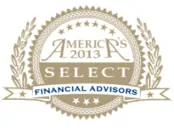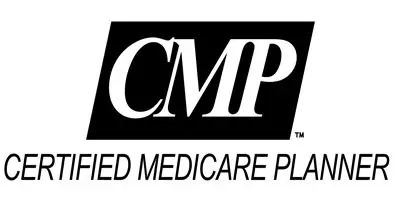 ⚠️ You could be subject to Income Related Monthly Adjustment Amounts (IRMAA)!
These are surcharges on your Part B and D of Medicare if your monthly adjusted gross income as reported to the IRS, falls within the brackets in the chart below: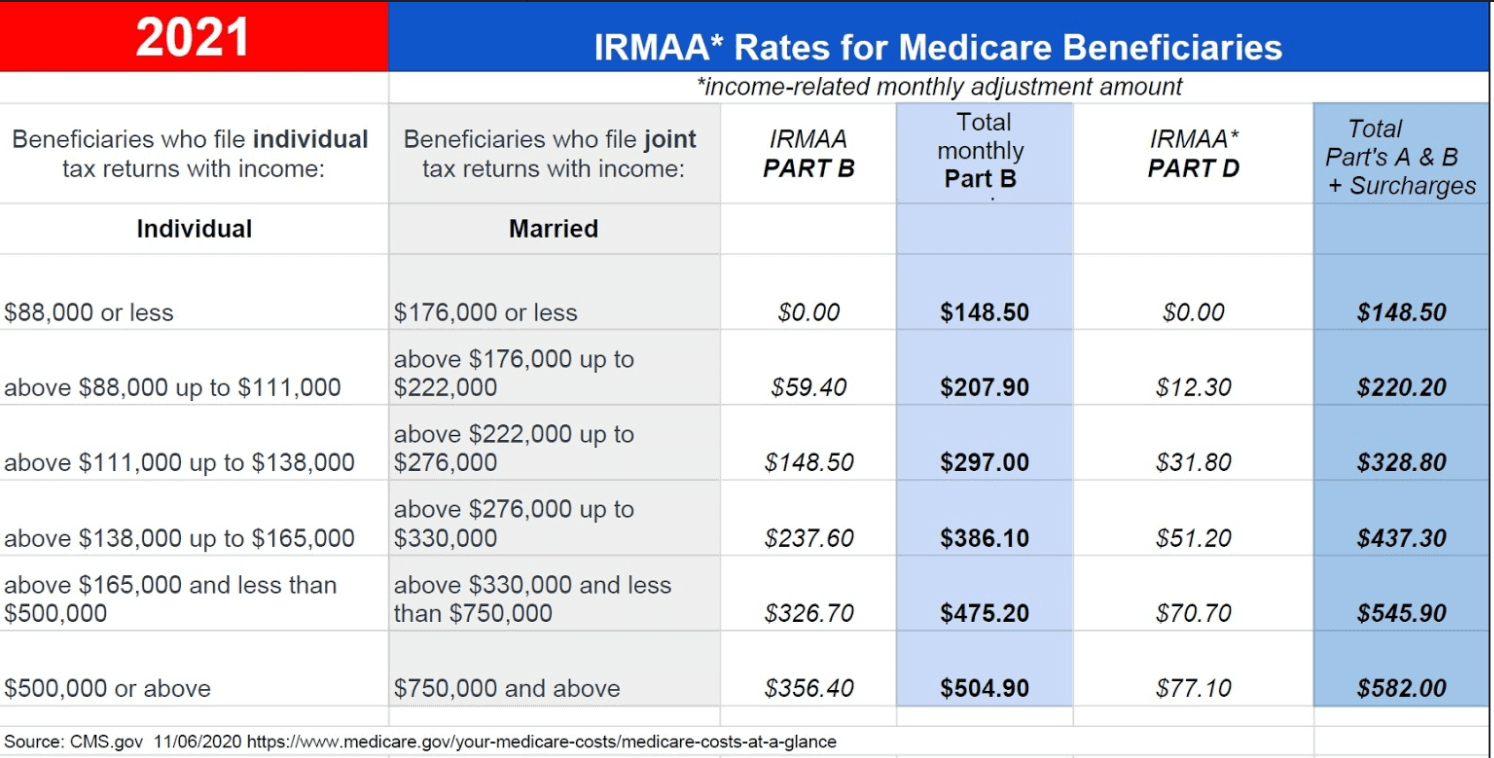 ⚠️ Your employer/retiree plan might actually be more cost effective than Medicare!
The workshop will walk you through how our clients compare their current insurance plans to what is possible with Medicare using the a chart very similar to the one below: (click here for an abbreviated example)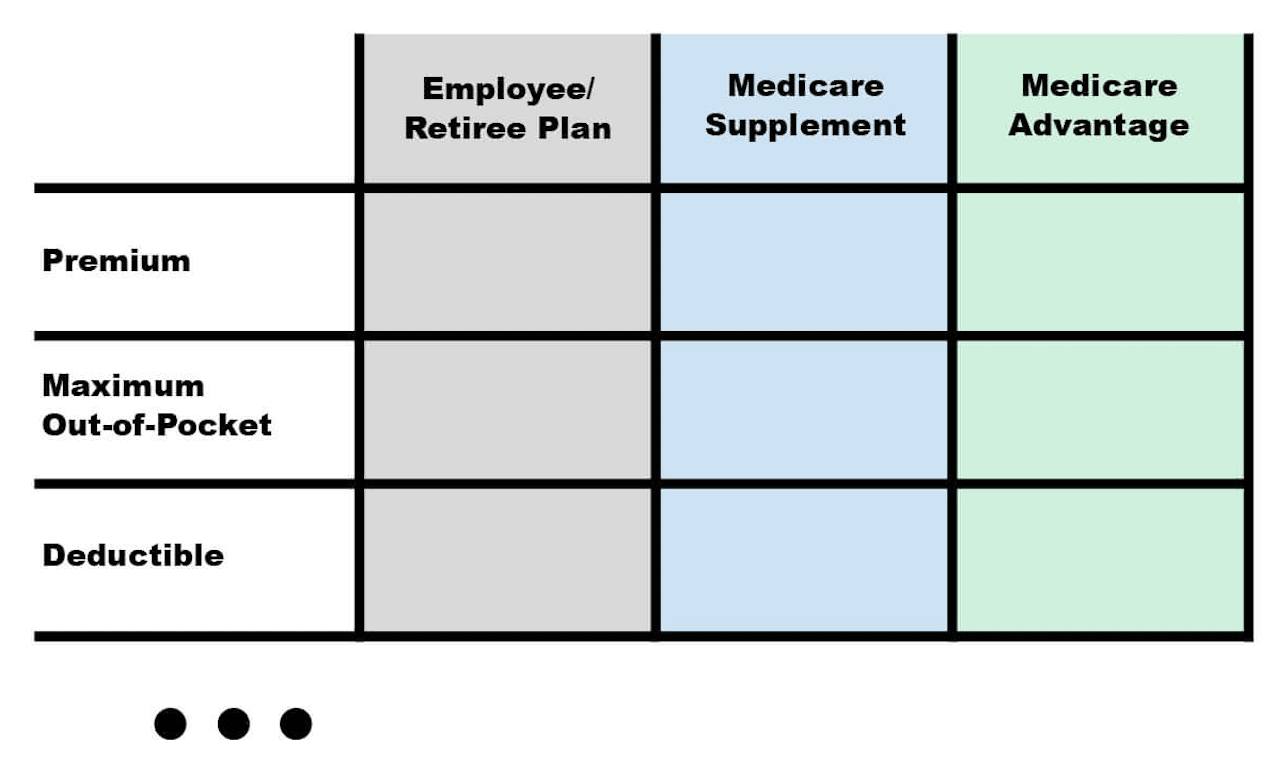 ⚠️ You cannot contribute to an HSA after you turn on Part A of Medicare!
While you are no longer able to contribute without significant tax penalty, the money in the account is still yours to use. Below you will find a chart of some of the common things folks on Medicare spend their HSA dollars on. (click to reveal chart below)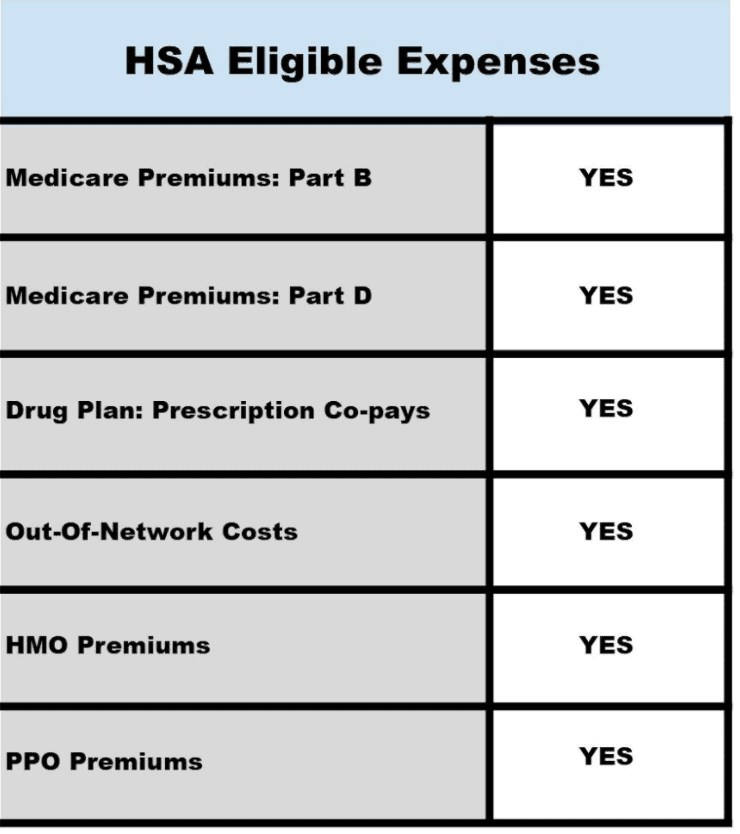 See What Other Folks Are Saying…
 ⭐️⭐️⭐️⭐️⭐️
"The team at 123Easy Medicare has been very helpful in helping us make these life-changing decisions. He made it so easy for us. I would def recommend him to anyone I speak with. Thank you David"
– Karen V.
 ⭐️⭐️⭐️⭐️⭐️
"He very efficiently assessed my prescription drug needs, outlined what my present plan was costing me, and laid out how to save over $500 with a different plan that had a lower premium!"
– Lucinda D.
 ⭐️⭐️⭐️⭐️⭐️
"Very thorough with the explanation of how the Medicare system varies among all the different health insurance companies and the savings he is able to bring from his computerized program."
– William G.
 ⭐️⭐️⭐️⭐️⭐️
"We were referred to David by some friends. They have seen David for a few years and he has saved them a lot of money. We were pleased that he was able to help us with the right products to help us financially."
– Pat L.
 ⭐️⭐️⭐️⭐️⭐️
"They have all the available plan information at their fingertips – which doctors are in what plans, what medications are covered by whom, etc… Very knowledgeable and friendly. Made the process so quick and easy I can't imagine using any other service!"
– B L.
This 45-minute presentation covers everything you need to know about Medicare. Learn how Medicare works and what you can expect with each of the plan options before you choose.
Certified Medicare Planners® are standing by to help!
© David P. Schaeffer 2021
H0351_2017_0476 Accepted 04022017
This program is valid for [1] PDCs for the SHRM-CP® or SHRM-SCP®
Disclaimer
This website is not connected with or endorsed by the U.S. government or the federal Medicare program. 123EasyMedicare.com is privately owned and operated. 123EasyMedicare.com is a non-government resource. We make understanding Medicare 123 Easy. If you are looking for the official Medicare website, please visit www.Medicare.gov. 123EasyMedicare.com is a division of 123EasyInsure.com. ©2017 David P Schaeffer. All rights reserved.Individual savings may vary, and are not guaranteed. Coverages and discounts subject to state availability and individual eligibility. ** This is not a complete listing of plans available in your service area. For a complete listing please contact 1-800-MEDICARE (TTY users should call 1-877-486-2048), 24 hours a day/7 days a week or consult www.medicare.gov. *** 123EasyMedicare.com takes no responsibility and assumes no liability for any content posted by consumer or any third party. 123EasyInsure.com is a licensed and certified representative of a Medicare Advantage [HMO, PPO and PFFS] organization and a stand-alone prescription drug plan with a Medicare contract. Enrollment in any plan depends on contract renewal. By clicking the "Submit" button, you are agreeing by electronic signature to give 123EasyMedicare.com prior express written consent to call you at the phone number you provided in the above form (even if it is a mobile phone number) to market our product and services to you and for any other purpose. By clicking the button, you also agree that we may use a computer or other automatic dialing technology to call you. Even if computerized dialing is used, there will be a human, not a recorded message, on the call when you pick up. If you do not answer a message will be left automatically. Clicking any button is not a condition to purchase. By completing the contact form above or calling the number listed above, you will be directed to a licensed sales agent who can answer your questions and provide information about Medicare Advantage, Part D, or Medicare Supplement insurance plans. Neither 123EasyMedicare.com nor its agents are connected with or endorsed by the U.S. government or the federal Medicare program. Availability of carriers and products are dependent on your resident zip code.